Companies are looking for digital marketing freshers like you.
As a hiring consultant, I get hundreds of resumes every day, where freshers have mentioned digital marketing skills in their resume to grab the Digital marketing opportunity.
But still not able to get their dream job….
Why? Any guesses….
We are here to fill the gap between Companies and you.
The current market situation is where companies are asking for Practical exposure rather than theoretical knowledge and certificates.
I can write this statement confidently because I am dealing with such kind of clients who are asking for Digital marketing fresher with practical exposure.
But it's tough to decide for freshers/graduates which institute to join. So most of them end up joining the institutes without proper research and lose their hard-earned money.
These institutes are good at giving theoretical knowledge, Certificates and Job Placement vows.Most of the freshers can't invest 50000 – 70000 INR to learn digital marketing from top institutes(Don't want to name any institute) without practical exposure.
Five reasons why 100-day blogging course is the best course?
India's first Digital Marketing Course with Real-time learning: The digital marketers who get good opportunities are the ones who can prove that they can get results. Not the ones who have just learned and have a certificate.
Social proof to get the digital marketing job: If you are looking for a job as a digital marketer and you are part of 100-day blogging course.It's very easy for you to grab your dream job.
Being a fresher, you have practical exposure to WordPress, Wp Plugins, Fb Plugins, Fb Ads, SEO, Social Media, Google Ads and Google Analytics, etc.
You can share your website Google Analytics Report with the employer.This is going to be social proof of your digital success.
If the employer is looking for content creators, tell them about your blogs.
If they want SEO Executive, You can share your SEO optimization records/reports.
If they want PPC Executive, You can share your campaign reports.
You can share any form of your content with recruiter whether you own a blog, articles or infographics or Fb Group. These can be excellent ways of showing the recruiter your digital marketing skills as well being evidence of your Practical Exposure.
Get dream job and career growth based on the proven results you've generated.
Access to like-minded Bloggers(A Dedicated Fb group for 100-day blogging course): A Facebook group with wonderful 2500+ bloggers who jump in to help you whenever you face any issue whatsoever.A closed forum where we can ask questions to other members of this program and help each other out.
The course with the real case study: In this course, everything happens day-by-day on Digital Deepak blog(New niche blog), and as he takes action, He will create lessons out of it. And the lessons are uploaded to a learning management system every day – that you can access anytime. The New 100-day blogging course is going to start this April.
Access to all the videos for Lifetime: You will get 25 Hours + of course Learning material.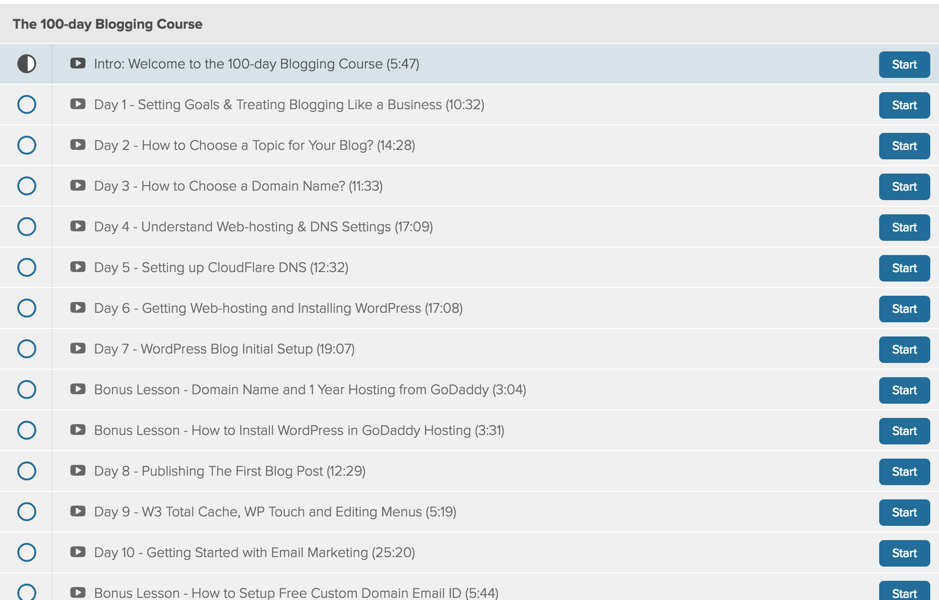 I don't know whether you have noticed it or not but Digital Deepak has tried covering every facet of Digital Marketing in this one single course.
Let's see what people are telling about the 100-day blogging course.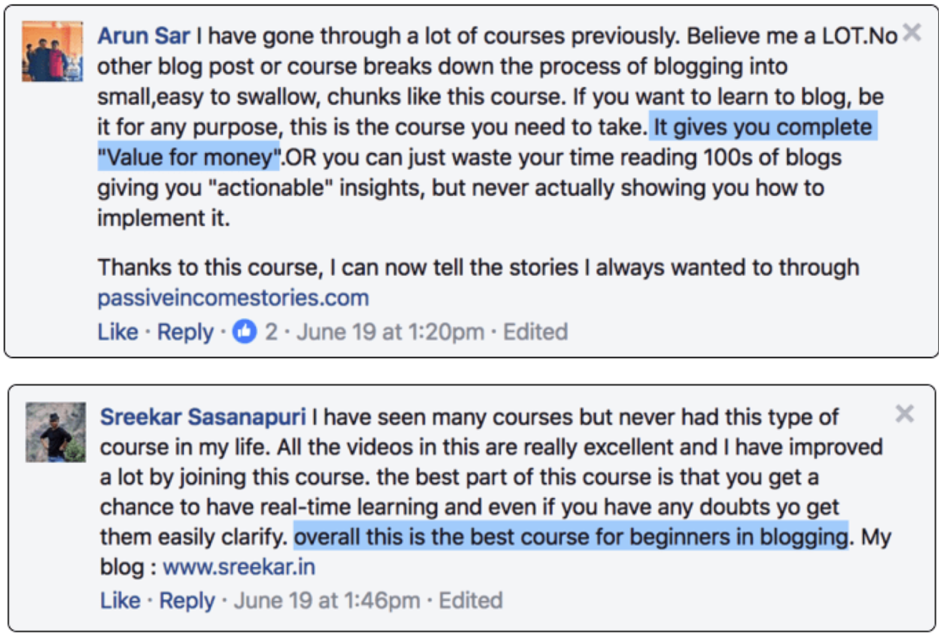 There are several other courses by Deepak Kanakaraju available in the Digital market, but the 100-day blogging course by Digital Deepak is the best course to grab your first Digital Marketing Job.
And 
All you need to do is..
Enroll for the 100-day blogging course and develop your Digital marketing skills with practical and social proofs.